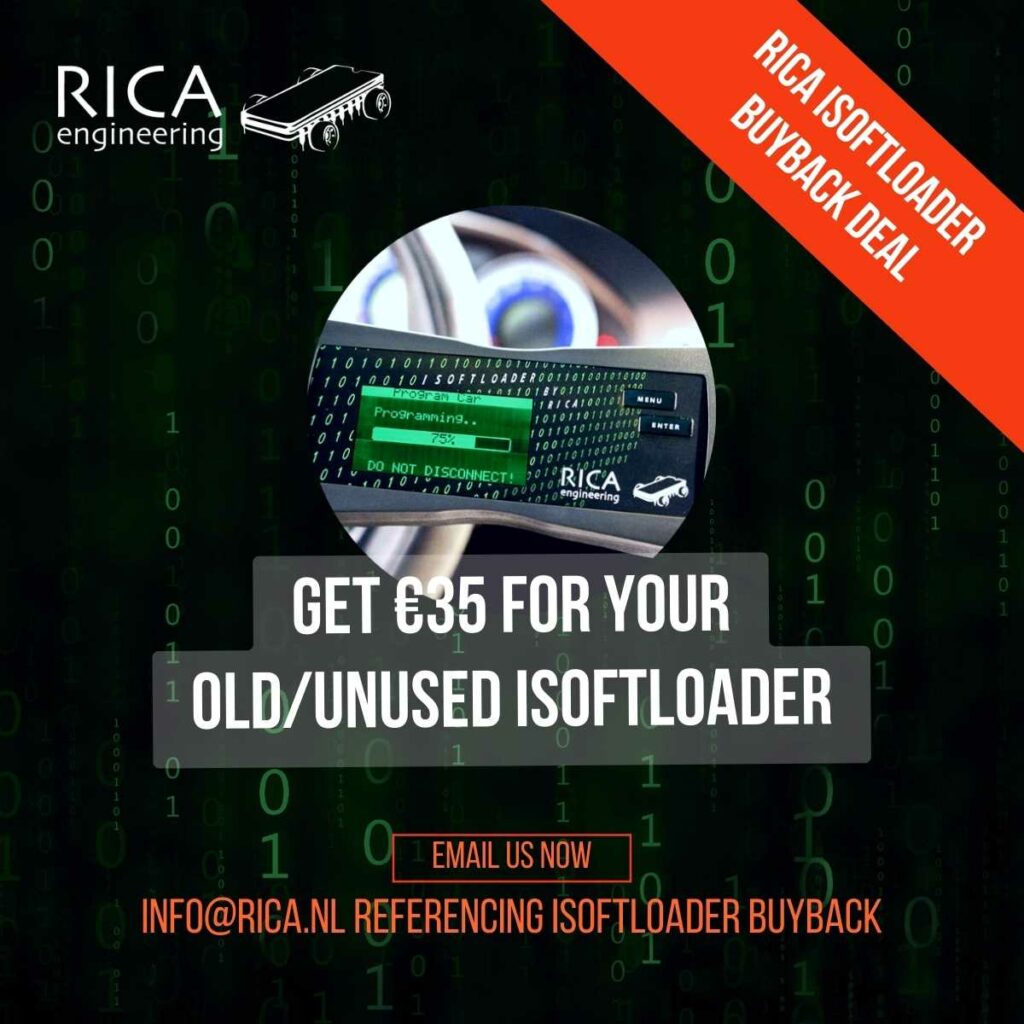 At Rica Engineering, we believe that corporate responsibility is important. Therefore, we keep in mind the effects of our business operations on people, environment and society. This led Rica Engineering to start an initiative to buy back old/unused iSoftloaders.
Are you still in possession of an iSoftloader and are not using it anymore? Send it back to us and get €35,-.
All you have to do is send an email to info@rica.nl, referencing iSoftloader BuyBack. Please mention you name, phone number and email address and we will contact you a.s.a.p.