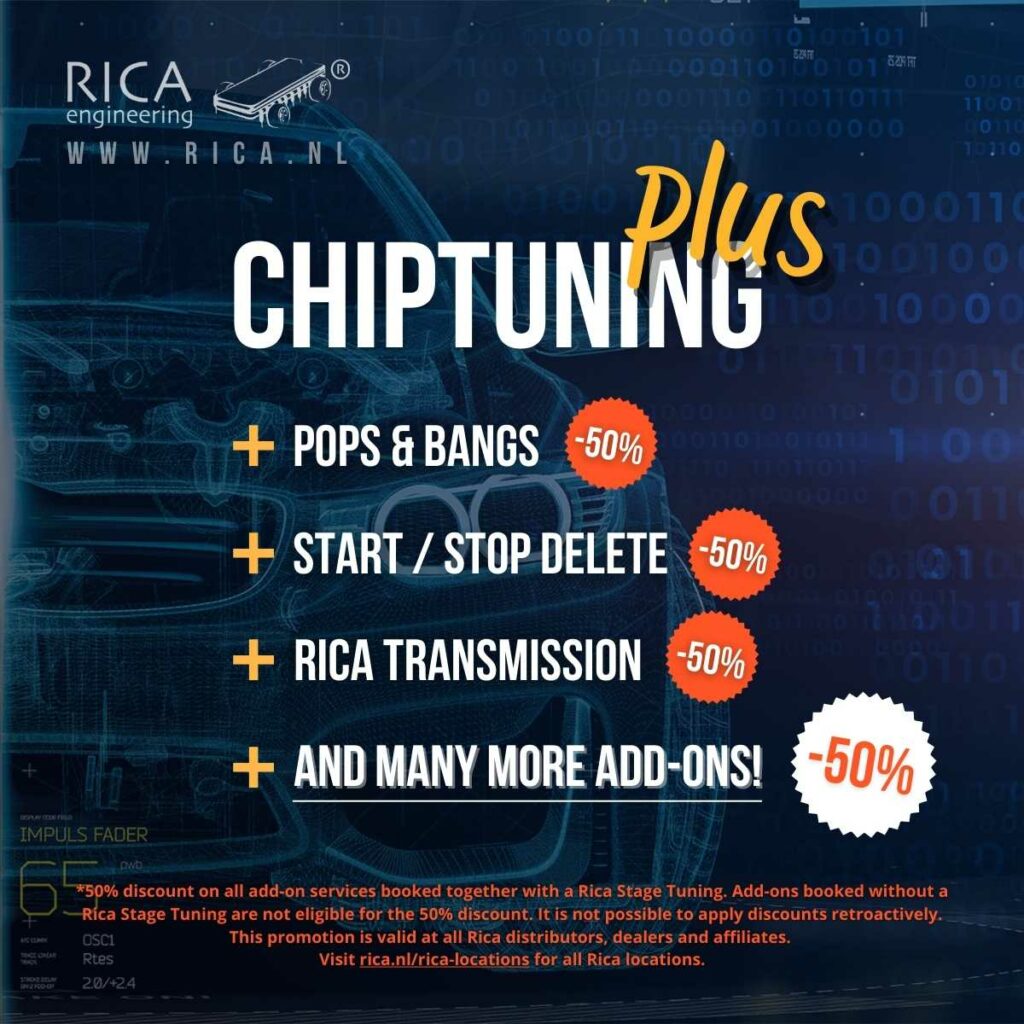 Get 50% discount with Chiptuning Plus
Get 50% discount on add-on services purchased with Chiptuning Plus!
Order a Stage, ECO or DSG Tuning for your car and get 50% discount on selected add-on services. You will receive 50% off on the following add-ons among others:
Start/Stop Delete
EGR Delete
DPF/OPF Delete
Pops & Bangs
Adblue Delete
Transmission remap
NOX Sensor Delete
Fault codes Delete
Cylinder deactivation
And more!
*You will receive 50% off selected add-on services ordered i.c.w a Rica Stage, ECO or DSG Tuning. Add-on services booked without a Tuning are not eligible for the discount. It is not possible to apply discounts retroactively. This promotion is valid at all Rica distributors, dealers and affiliates. Visit rica.nl/rica-locations for all Rica locations.
Read more about:
Or contact us directly: