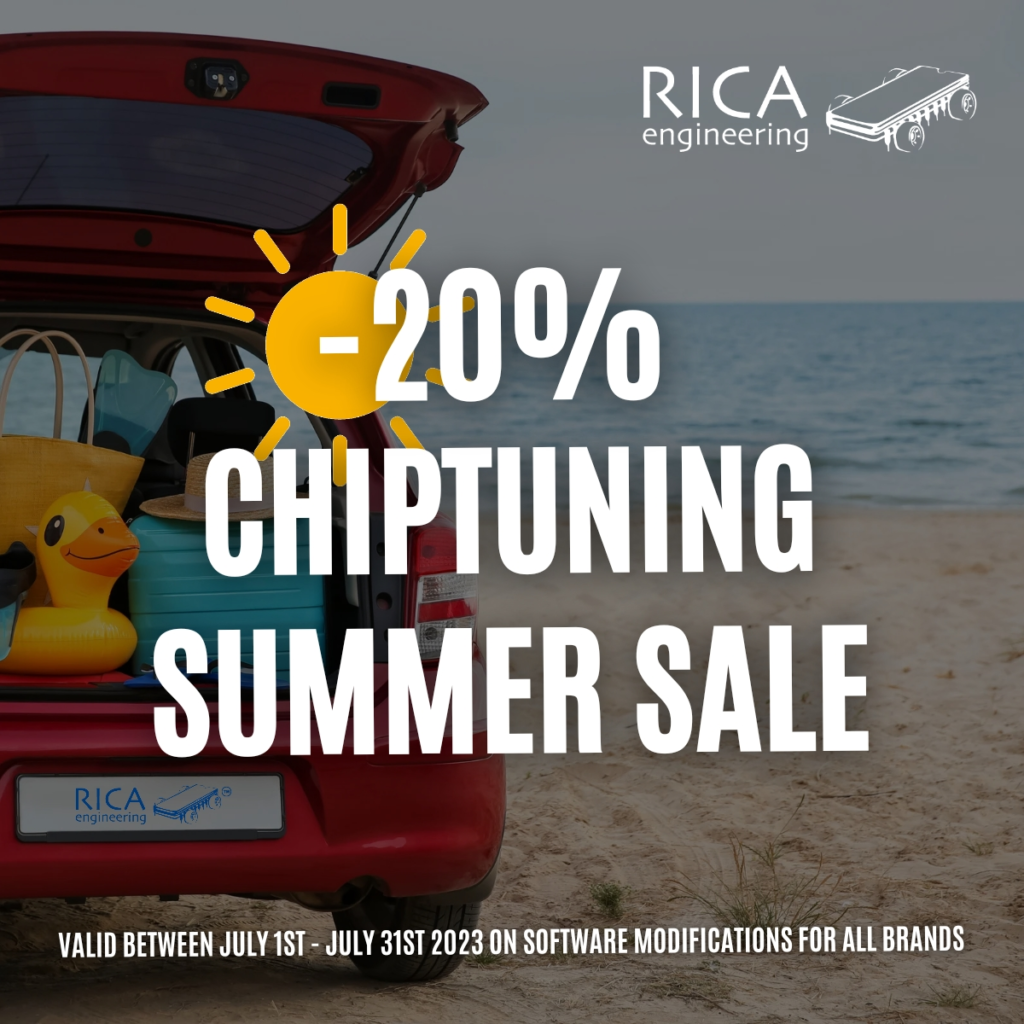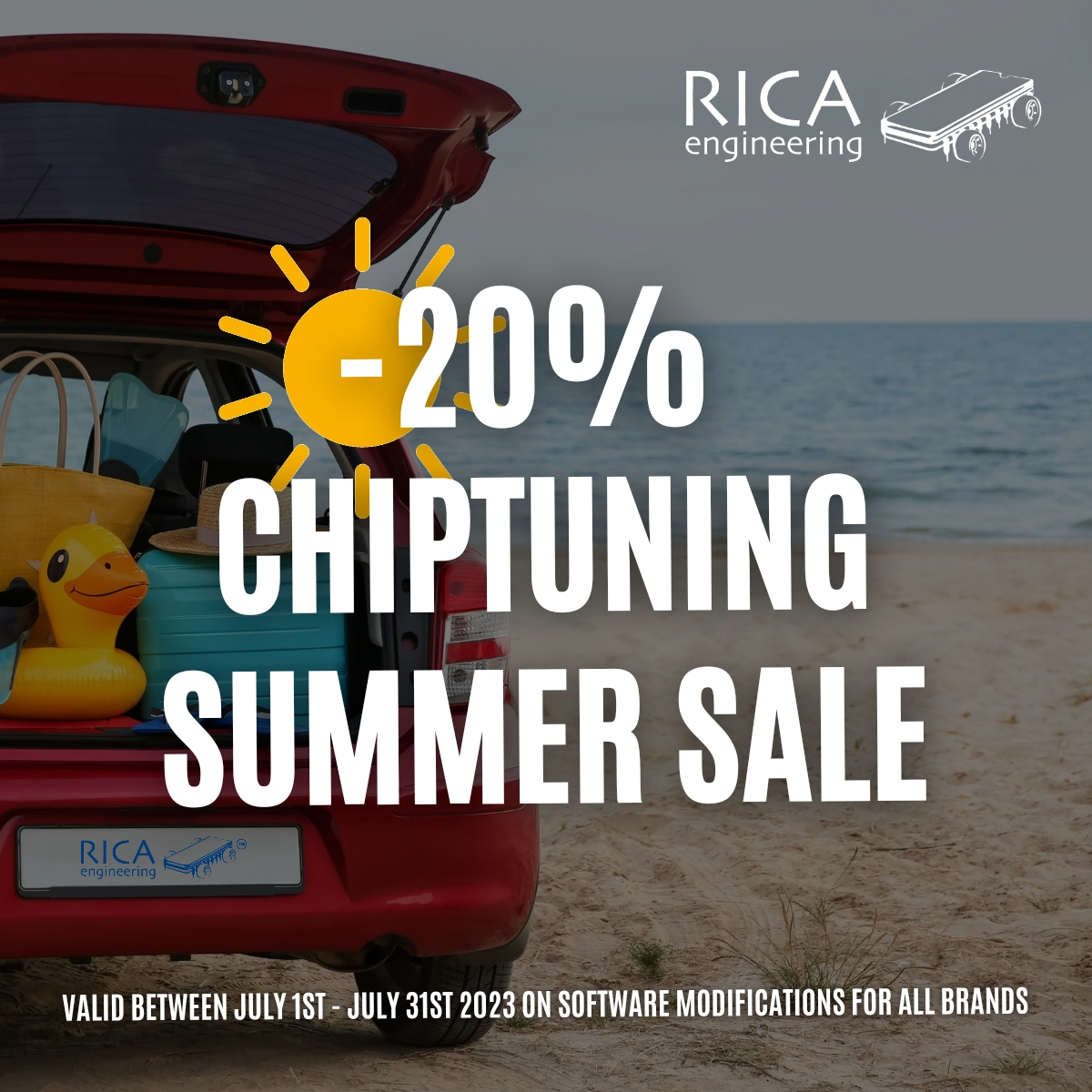 Between July 1st and July 31st 2023 you'll receive 20% discount on all Rica chiptuning services and other software modifications for all brands at any Rica dealer location worldwide! Go to www.rica.nl/rica-locations for an overview of Rica dealers near you and make an appointment for a performance upgrade with 20% discount or book an appointment directly using the link below.
Get ready to ignite your driving experience this summer! We're thrilled to announce our exclusive discount on all software modifications and chiptuning services.
For the entire month of July, enjoy a whopping 20% off, unlocking the true power and performance of your vehicle.
But hurry! Appointments are filling up fast because of the holiday rush, and this offer expires on July 31st. Secure your slot today to ensure you don't miss out on this incredible deal.
This deal only applies to appointments made at Rica dealer locations between July 1st and July 31st 2023.
Any questions? Contact us at info@rica.nl or call us at +31 174 226 806.