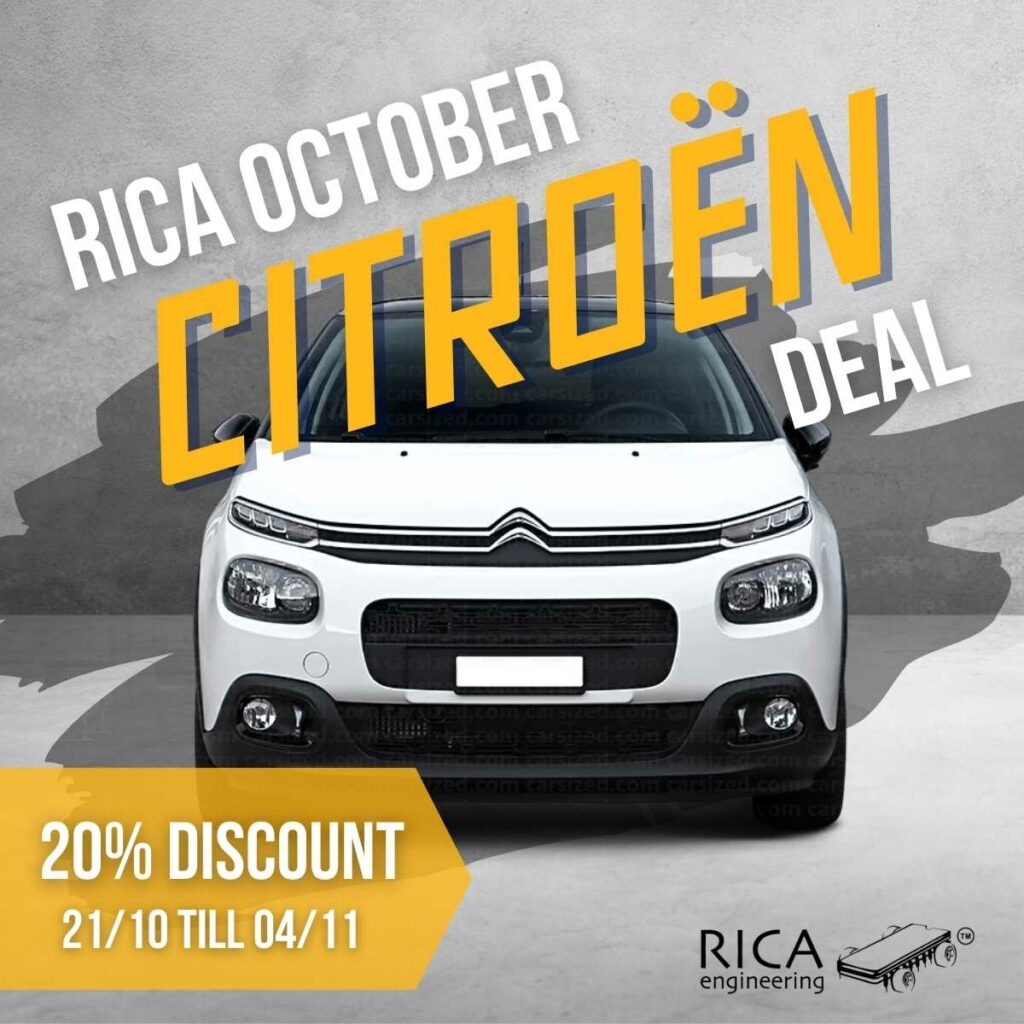 We have a brand new deal for all Citroën owners!
From October 21st – November 4th all Citroën software modifications will be 20% off at any RICA location!
We are giving 20% off Stage Tunings as well as add-ons like SRC, Start/Stop, Cylinder Deactivate, transmission modifications and more software modifications!
Don't wait too long and book your appointment now, because full=full.