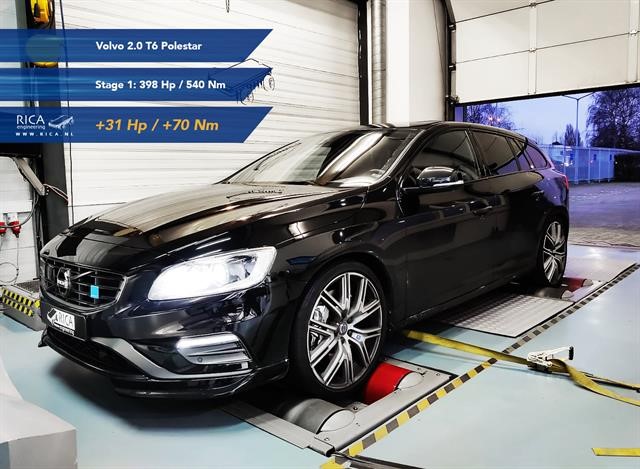 Now available for the Polestar 2.0 T6 367Hp, RICA Stage 1 + Transmission upgrade.
But that's not all, if you book your T6 Stage 1 now, you will receive the Transmission upgrade completely free!
With a wopping 398Hp and 540Nm, this Volvo will be faster than ever, plus you get faster up and down shifts.
More power, More torque, Better Throttle response and no power dip between 5000 and 6000 rpm.
Now the T6 will keep pulling till the end of the rpm range. And let us tell you, it is fast.
For more information or to make an appointment, don't hesitate to contact us.