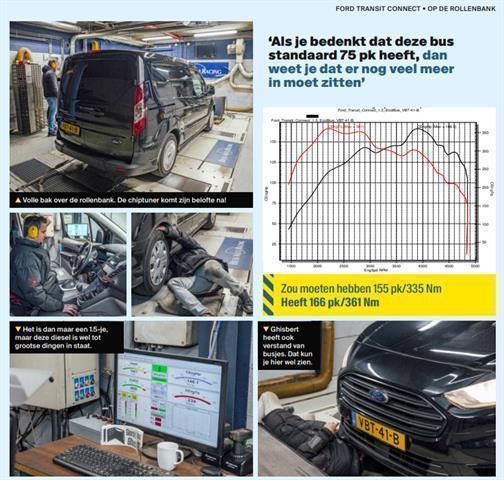 From 75Hp to 166Hp! Joey's Ford Transit Connect 1.5 Ecoblue is flying thanks to the Rica Stage 1 tuning.
In the column 'On the Dyno' from Autoweek you'll read everything you need to know about the tuning of this Ford Transit Connect and if Joey is happy with his 'flying' Ford.
Click HERE for the full review (Dutch).